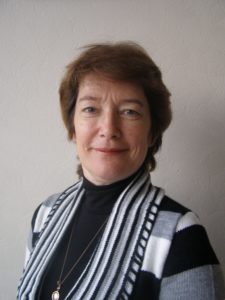 Senior Lecturer Department of Higher Mathematics
Education and Career
1984 – graduated from the Faculty of Mechanics and Mathematics of the Kharkov State University, speciality is mathematics. After graduating from university, she worked as an engineer on Hartron.
1993 –  working as an engineer of the first category in Kharkov National University of Radio Electronics.
1995 – assistant of the Department of Higher Mathematics.
2017 – senior lecturer.
Educational activity
He gives lectures and practical works in "Higher Mathematics" at the Faculty of Information Radio Technologies and Technical Information Security,  Іnfocommunications and Faculty of Automa­tion and Computer Technologies.